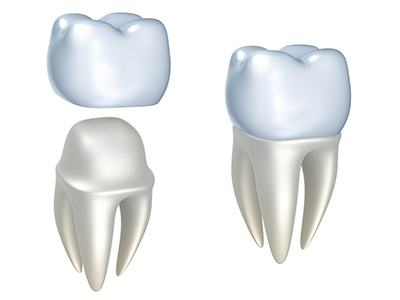 If you have a dental crown or crowns, you know how these restorations can significantly improve the looks and functionality of a smile. That is why this type of restoration is a popular dental upgrade. However, sometimes people find they are allergic to a crown, especially if it is made with metal. The following information will elaborate on why this can happen.


What Happens if You Are Allergic to a Dental Crown?

While the incidence is rare, you can have an allergic reaction to a dental crown. When this happens, you need to consult with our dental team to see how to treat the cause. A number of materials in a dental office can lead to an allergic reaction. These materials might include amalgam, porcelain, bonding resins, flavorings in oral rinses, or fluoride. The porcelain in a dental crown, for example, may lead to gum irritation and redness, including swelling. However, most adverse reactions result from a metal allergy.


How Do You Treat an Allergic Reaction to a Dental Material, Such a Porcelain or a Fused Metal?

If you are one of the rare patients who has a bad reaction to metal, you do have options. In this instance, you may need to have a porcelain fused to metal (PFM) crown replaced with a more biocompatible material, such as ceramic or zirconia. Whatever your reason for an allergy, we will work on determining the cause and seeking a way to lessen the effects.

We can help you with any allergy concerns you have when getting dental work. Knowing what causes irritations, ulcers, or rashes around the mouth can help us customize your Prosthodontic treatments. That way, you can receive restorations made with allergy-free materials. Call us today if you have any worries about metal allergies or similar reactions.