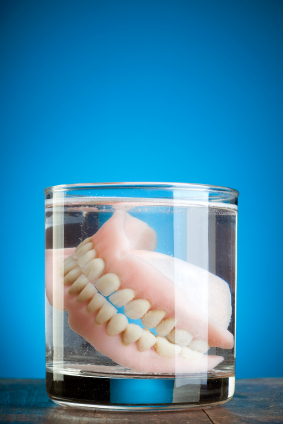 Custom dentures and immediate dentures are two different types of dentures our patients can get. Some patients even get both, depending on their situation.

There are some differences that come with each of them, which might make a patient choose one or the other or go with both. There are also pros and cons that we tell each of our patients, which can help them choose which is the best method for them to go with.


Permanent Dentures

Permanent dentures are long-term dentures that provide a fit inside the mouth that doesn't change. These are given once all of the teeth are removed and the gums are healed completely. This is because the gums need to settle down with time.

The permanence of these dentures is also important for those that want more comfort and teeth that look like their actual teeth. These dentures are more common in our office and the ones that are given after immediate dentures to most patients.


Immediate Dentures

Immediate dentures are given to patients as soon as they leave our office. This provides them with their confidence, so they don't have to worry about leaving with no teeth. They may not be the perfect match to their previous teeth, and they might not provide the tightest fit. They are not meant as a long-term solution.

These dentures are quicker to make, and they may need to be re-made once the gums heal and change with time. Due to this, they're not usually offered to those patients that want something more permanent.

If you're interested in any sort of dentures for your smile, speak with our office today. We can schedule a time to have you come in and speak with our dental team regarding the options you have and the smile you want. We are here to help!