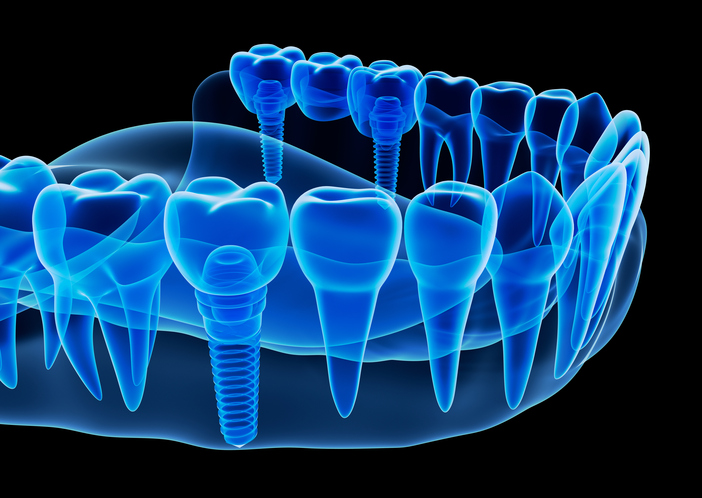 A smile is a powerful expression of self-confidence and well-being. However, the impact of missing teeth goes far beyond aesthetics, affecting your oral health and quality of life. At Florida Prosthodontics, our mission is to restore not only your smile but also your oral health and confidence through advanced dental implant treatments.
Understanding the Significance of Dental Implants
Dental implants have revolutionized the field of dentistry, offering a permanent solution for tooth loss. These small titanium posts, which act as artificial tooth roots, can make a remarkable difference in your life. Here's why dental implants are considered the gold standard for replacing missing teeth:
At Florida Prosthodontics, our approach to dental implant treatment is grounded in expertise, personalized care, advanced technology, and comprehensive support. Our team consists of prosthodontists, and specialists with advanced training in complex restorative treatments, including dental implants. Their extensive experience and education guarantee the highest quality of care, ensuring that your dental implant procedure is conducted with precision and expertise.
Understanding that each patient is unique, we take a highly personalized approach to your treatment. We recognize that your needs and goals differ from others, and as such, we meticulously customize your dental implant treatment plan to align with your specific requirements. This tailored approach guarantees that your dental implant journey is uniquely suited to your situation, offering the best chance for a successful outcome.
In our commitment to providing you with the finest care, we embrace cutting-edge technology as an integral part of our practice. We leverage advanced tools such as 3D imaging and computer-guided implant placement. These technologies allow us to achieve unmatched precision in your treatment while minimizing invasiveness. Our investment in these state-of-the-art resources reflects our dedication to ensuring your dental implant experience is both effective and comfortable.
From the moment you step into our practice for your initial consultation to the final restoration of your dental implants, our team is dedicated to delivering comprehensive care. We're with you every step of the way, offering support, guidance, and expertise to ensure the success of your dental implant journey. Your oral health and satisfaction are our top priorities, and we are committed to providing you with a seamless and exceptional experience throughout the process.
Investing in Your Smile's Future
Choosing dental implants at Florida Prosthodontics is an investment in your oral health and overall well-being. Our primary goal is not just to enhance your smile but to improve your quality of life. With dental implants, we can help you achieve a complete, functional, and confident smile.
Take the First Step Towards a Healthier Smile
Don't let missing teeth affect your life any longer. Experience the life-changing benefits of dental implants at Florida Prosthodontics. Visit our website today to schedule a consultation and begin your journey towards a healthier, more confident smile. We're dedicated to helping you attain lasting oral health and a smile that radiates self-assuredness and vitality.